The Streetstepper is not only a very pleasant way to get around, your health also benefits from this scooter. That is why the stepper bike is increasingly recommended by doctors or used by physiotherapists to help people with their back problems. But a step bike also offers many advantages for other complaints and during medical rehabilitation.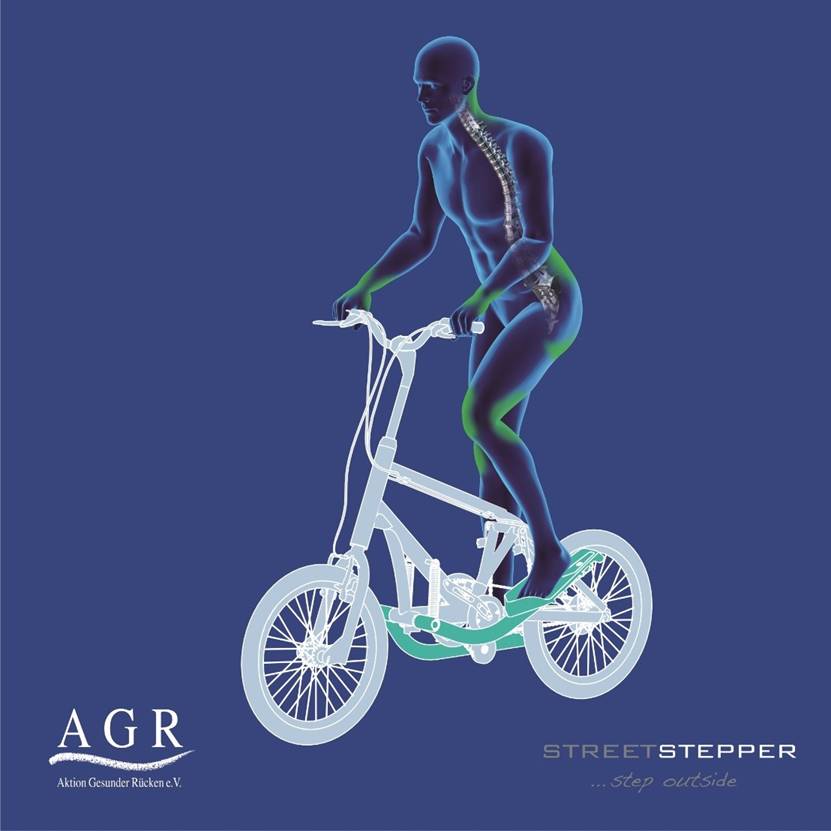 Due to the standing position when using the Streetstepper, no adverse load is placed on the back or the pelvis. Especially people who suffer from pain or problems in the lower back experience a lot of problems when cycling. The many shocks that your back and joints (ankles, knees, pelvis) have to absorb when jogging or running can cause pain and have even more damaging consequences in the long term. These problems are completely overcome with a Streetstepper scooter.
In fact, the Streetstepper was designed and developed with these health benefits in mind. The upright posture and the gentle stepping movement you make, which also involves your trunk and arms, have a positive effect on almost all back complaints. The Streetstepper maintains the natural position of the body and more specifically the S-shape of the spine, thus preventing the development or worsening of back problems. There is virtually no impact on the spine.
Less stress on the joints, back, buttocks and prostate
Ideal for hip, knee and ankle joints
Optimal natural back position
Protective joint-muscle coordination training
Cardiovascular training without harmful load
The natural position of the body is upright. The natural way of moving is walking. Thus, the skeleton and muscle structure of the human body have evolved for those postures.
The Streetstepper is designed for the physiology of the standing/walking human. This step bike allows movement and cardiovascular training in the natural upright position but with the dynamics of the bike. The Streetstepper combines the advantages of running and cycling without the disadvantages. This way you get a comprehensive training without harmful loads that can lead to injuries.
Upper and lower body workout in the perfect biomechanical position
Endurance training with a low heart rate
Training of coordination and body balance
Activates the majority of the muscle groups in the body
Pleasant, varied and swinging outdoor fitness
Also suitable for long distances and steep climbs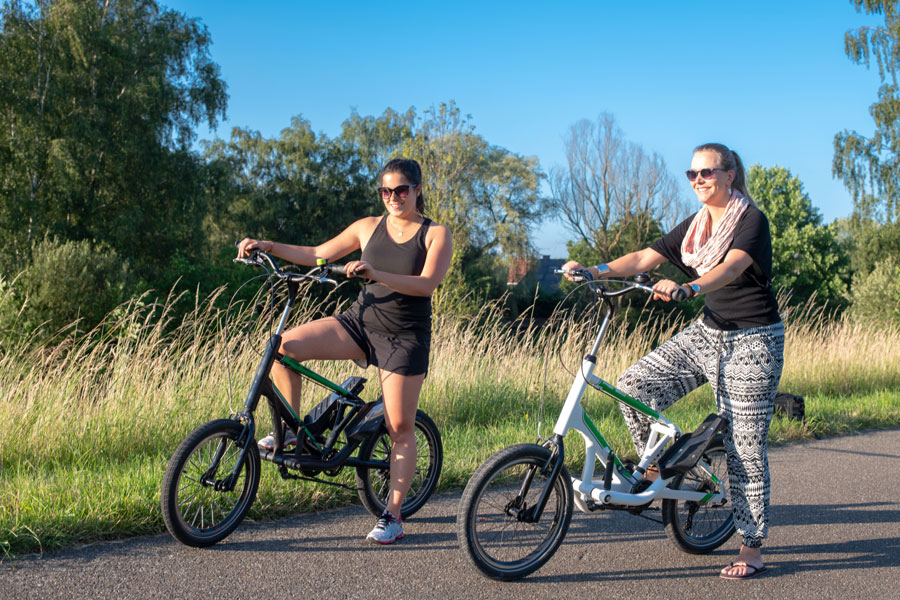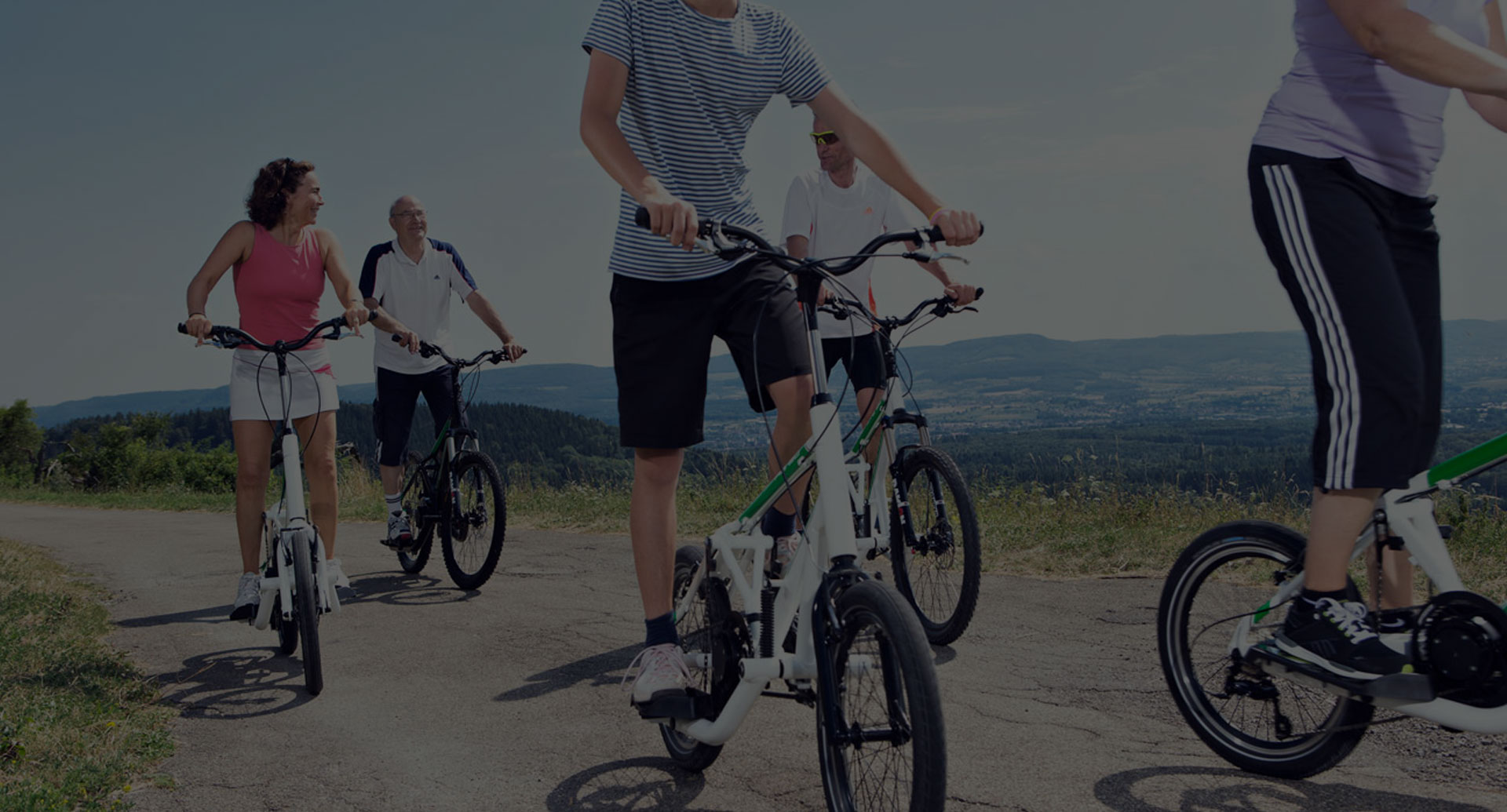 The unique feeling of the unfamiliar movement and position of the body has many health benefits in sports and rehabilitation, but it is also just a lot of fun.
This provides motivation during training or exercise, and also makes the Streetstepper the ideal choice for exploring the city, shopping, avoiding traffic jams, as well as that pleasant weekend outing.