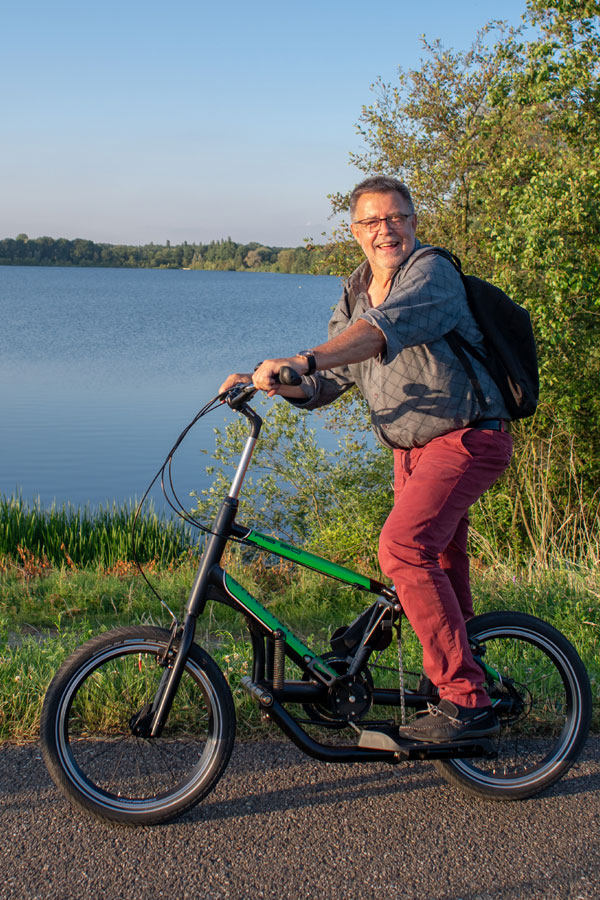 The driving forces behind Streetstepper Mechelen are Eddy De Meyer and Kurt Bronckaert. They discovered the many benefits and potential of the Streetstepper and want to share them as widely as possible.
Streetstepper Mechelen sells all models, and rents the stepper bikes to individuals and groups for trips, team building, bachelor parties, ... This gives everyone the opportunity to discover in a fun and very amusing way how nice and comfortable a Streetstepper is.
Do you have any questions?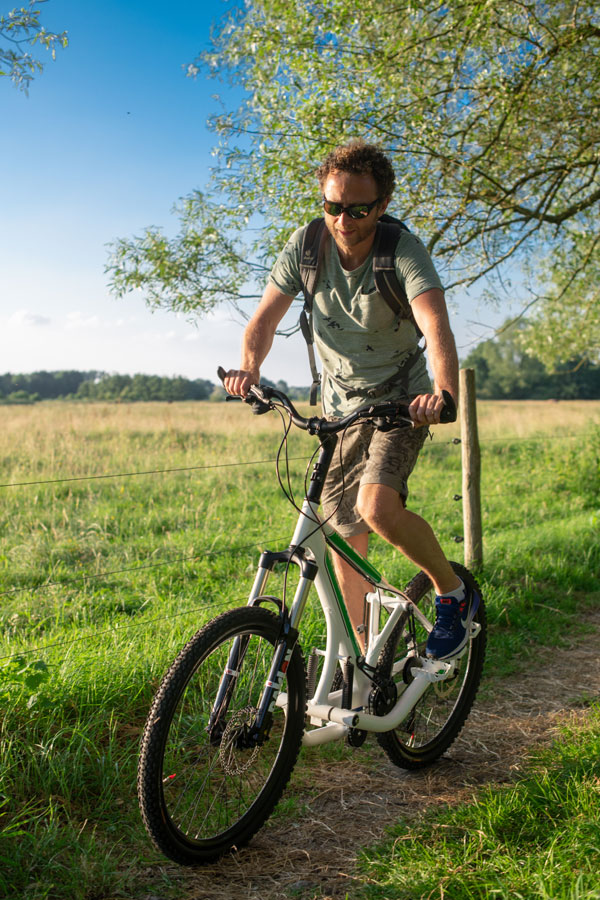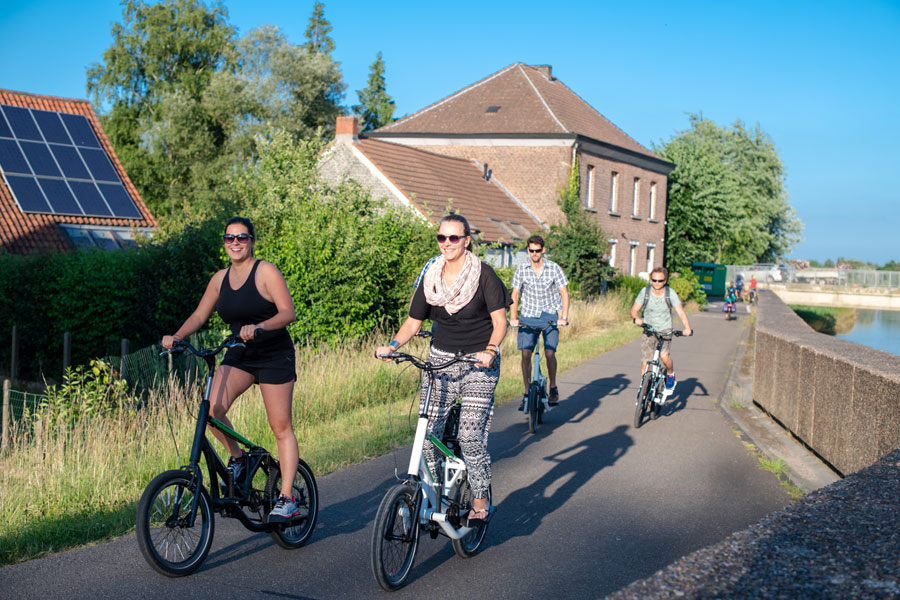 Culinary stepper
We are currently putting the finishing touches to a culinary route through Mechelen that brings together the Streetstepper with our great passion: gastronomy. As ardent members of the hobby cooking team Château Mariette, we want to link the sporty to the culinary.
The culinary scooter tour takes you on a Streetstepper along some well-known and lesser-known addresses in and around Mechelen, where the thirsty and the hungry will get a tasty answer.
Our culinary route will soon be available for reservation via the website. You can already discover the advantages of the Streetstepper, take a look at the available models, or plan your own trip with the scooter bikes that you can rent from us.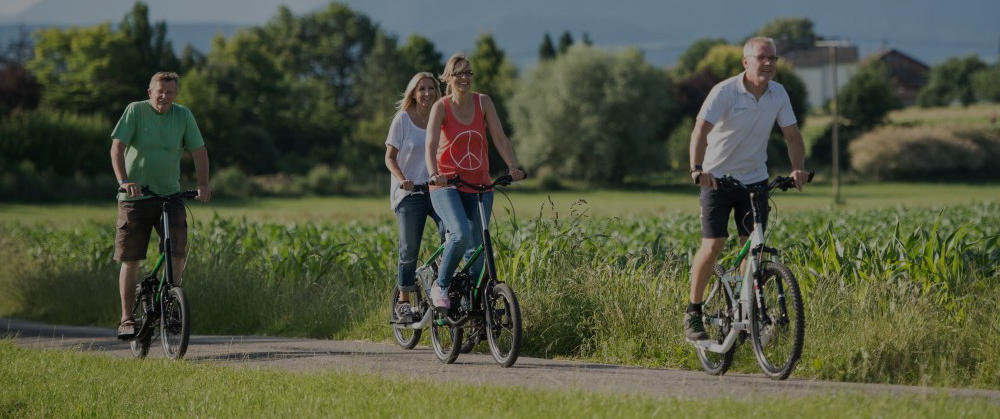 The health benefits of the Streetstepper
Due to the standing position on a step bike, the user of the Streetstepper experiences much less stress on his back and pelvis than with a bicycle. In addition, the joints, especially the knees, do not have to absorb the constant shocks they have to endure when running.
As a result, the Streetstepper offers very healthy exercise without adverse side effects.
Doctors and physiotherapists have also noticed this. More and more physiotherapists use the Streetstepper as a medical rehabilitation tool or recommend it to their patients.